Poems by Lori Lamothe
Archives: by Issue | by Author Name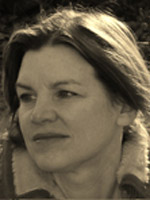 Armageddon Zen
by Lori Lamothe
Lori lives with her daughter and Siberian husky in a cottage on two acres of land in the Nashua River Watershed. She remembers her grandmother telling her stories about the Nashua changing color when the factories along the river dumped dyes into the water. At one point the river was so polluted its chief life form was sewage worms. Thanks to the efforts of environmental groups it now "runs clean."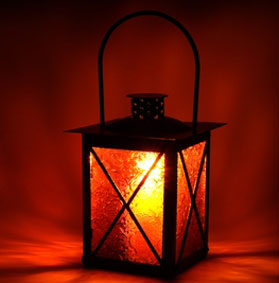 The only station the roof will play is static.
The air colorless. The day colorless.
The threat level is orange.
Last month constellations of snow fell through the dark.
The tree in the yard opened its palm for me
but I couldn't see the future.
Be informed. Make a plan. Buy a kit.
Instead I watched silence fold sound into its black coat.
Indicators of such an attack may include
droplets of oily film on surfaces
The snowflakes lit memory.
I set one inside a lantern and entered a room.
inconsistent patterns of illness
unusual dead or dying animals
The world melted on my tongue.
Cave of the Great Galleries
by Lori Lamothe
From Canary Fall 2013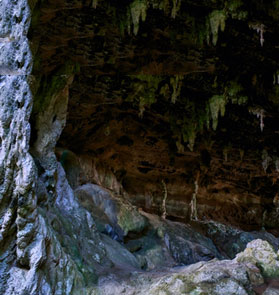 You would never guess
not from the surface.
Big block letters laid out
in stereo, white glaring on green
as if the farmer who found
rock blowing wind
is still shouting his name.
When you arrive in Cretaceous
sixteen stories down
what surprises you most is not
the way the music of water
seems so much slower than
the dripping of your own faucet,
not the schools of blind fish
threading paths through fear.
What surprises you most
is how the walls keep opening
into rooms never imagined
what was hidden multiplying
like mirrors blooming.
Previously published in Seattle Review
© Lori Lamothe