Poems by Dave Evans
Archives: by Issue | by Author Name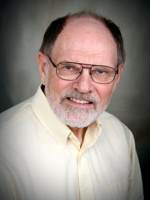 Yangshuo, China: Watching a Fisherman's Cormorant on the Li River
by Dave Evans
From Canary Summer 2014
Dave lives a few blocks from the Sioux River in the Upper Sioux River Watershed of South Dakota.  The river flows into the Missouri near his hometown, Sioux City, Iowa, about 75 miles south.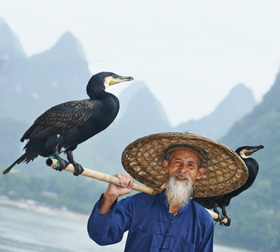 I know what it feels like: down there under
the bobbing boat is something you
need, in the shape of a fish
but every time
you
dive and come
up with one in your mouth
you discover—with a ring around
your sleek neck—it's not yours to swallow.