Poems by Elizabeth Herron
Archives: by Issue | by Author Name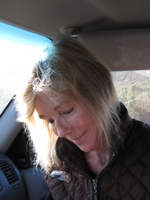 Extinction
for Paul Shepard
by Elizabeth Herron
Elizabeth lives in the Atascadero Creek watershed, twin to the Laguna Watershed, both tributaries to the Russian River in Sonoma County, California, where salmon spawn and where coyotes and black-tailed deer are among her closest neighbors.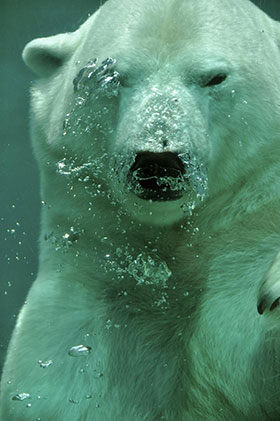 Even cold erodes, and the ice
that held itself in glacial cleaving
grows eager to lie down in the sea
where the great bears will finally sleep,
sliding quietly into the depths.
Their bones roll the bottom
in layers of darkness. What is left
besides light descending
into blue shadows, the billowing
curtains of salt, the slow heft of the sea?
How can we let what is lost
settle of its own sacred weight
into the secret grief, the emptiness
we mistake for something missing
in ourselves?
Who Remembers
Here is the song of the neglected yellow moon.
Jack Crimmins
by Elizabeth Herron
From Canary Fall 2014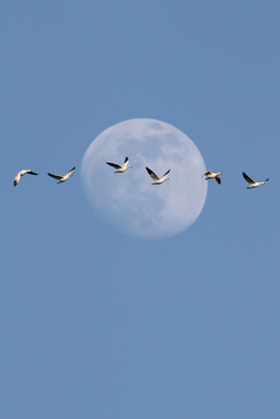 Where are the old songs,
the ones we lost
when we forgot our earth home?
If we listen could we hear them now?
Stones beneath the hawthorn,
rounded and whaled up
amid the sea of yellow leaves.
Who remembers the songs of stones,
their river, or the sea?
From the far creek – pale alder, yellow willow,
red-stemmed dogwood in autumn color.
From the open meadow, valley oak.
Who remembers their songs?
Who are we that we have forgotten so much?
If we listen deep into the world,
would we remember?
Canada geese at dusk
fly home to the wetland
ecstatically honking.
Heart by wing, they know,
where they belong.
If we listen, what forgotten songs
would we hear? What lost wings, what
ancient stones, what open branches
would welcome us home?
© Elizabeth Herron