Poems by Amy Collier
Archives: by Issue | by Author Name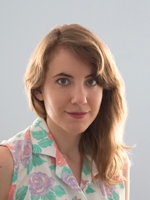 Aquarium
by Amy Collier
From Canary Spring 2017
Amy was born in the middle of five Great Lakes and now lives on pudding stone that is rising up at a very gradual rate.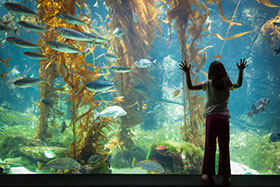 Among a school of workers
funneling into the train
commuting to or from
a many windowed building
I think of
age eleven
the Monterey Aquarium.
I see tuna shooting through
a cylindrical display
in a liquid silver ring
above my head
and the plaques tell me
to fish it's all the same.
The bluefin's happiness
is 40 mph. We have
tricked their perception
of place and distance.