Poems by Samantha Grenrock
Archives: by Issue | by Author Name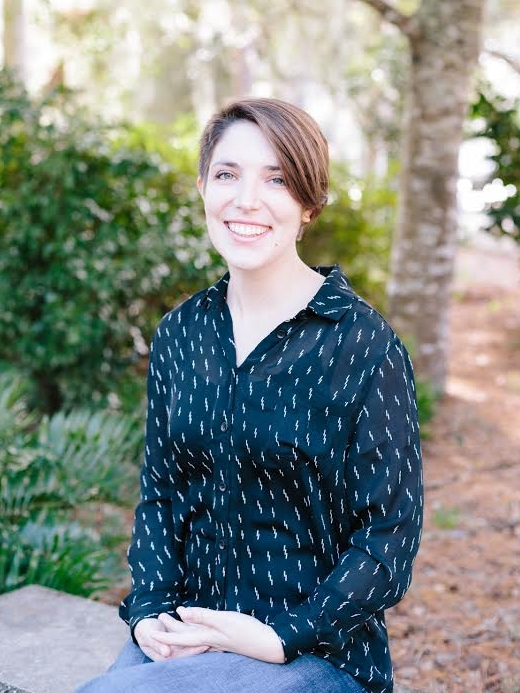 Villain
by Samantha Grenrock
From Canary Spring 2017
Samantha lives in the Oklawaha watershed near Hogtown Creek and the Cabot-Koppers superfund site. The canopy is all banana spiders and Spanish moss.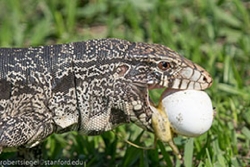 Raiding nests for fun, the black and white tegu
is caught on camera, an egg larger than its head
held lightly in its jaws, then carried off
and consumed without pleasure. That third-eyelid lizard look
looks past you. Like so many things on the cusp
of unmanageable, the tegu came by ship
and made a break for it. Descendant of that first escapee
tastes the familiar subtropics with a forked tongue, pink and lolling
in its mug shot, as if to say, there will always be more of us—
necks thick like Godzilla's, black and white markings
greenish in youth, bad attitude,
no goals. These opportunists.
Here it is again in the coarse pelt of St. Augustine grass,
jumping the fence when the invasion curve says release the trappers
in their day-glow vestments, ready the canvas bag.