Poems by Jennie Neighbors
Archives: by Issue | by Author Name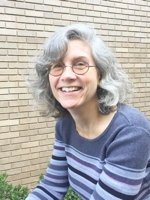 Extra
after Wendell Berry
by Jennie Neighbors
From Canary Spring 2017
Jennie lives below the Blue Ridge Mountains in the Saluda River Basin, near where the Reedy River flows through Lake Conestee.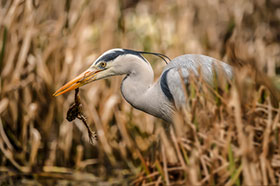 to find consolation where "the great heron feeds" --
as if the great heron feeds on air,
as if without terror
the too-late frog is caught by the keen bill
there is no consolation in wildness;
there is no wildness:
the great heron eats as it must,
and, besides, nothing is untouched,
nothing is beyond us
when we are all gone
and the universe is chemicals and laws without eyes
will it matter that there is no memory?
yet in some nowhere of the centerless expanse
a heart feels weightless
we are each this world,
a production of laws and chance,
so tell me, what is lightheartedness?
do tadpoles swim through crystalline palaces?
do birds glide through expanding air?
somewhere, someone's heart is light
everything is extra