Poems by Sydney Doyle
Archives: by Issue | by Author Name
What Had Killed Her
by Sydney Doyle
From Canary Spring 2017
Sydney was raised among the pines near the upper Delaware watershed but has since migrated, with the blue crabs and the blue herons, to the Jones Falls watershed in the Chesapeake Bay area.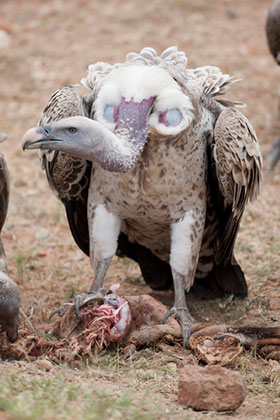 I saw the sheen of the vulture's black wing
before the smell of something dead
filled the car.
The bird's hunchbacked, half-heart body bent
into the neighbor's cat: a fat Calico
whose green eyes I'd often catch lit in headlight,
before she'd turn her pointed head.
I thought of the two children
she waited for the school bus with.
Their hands wriggled after her
black tail snaking into hyacinth.
I'd sped down this road countless times
before. I'd once seen the cat,
with a chipmunk in her mouth.
But a certain kind of creature eats the dead, like this:
white talons dipped into a ribbon of innards,
black beak cut into fur, picking at the long expired.
The yellow vulture-eye pinned
on something beyond the body.
I honked the horn,
though the cat was already dead
and gone with the taillights
of what had killed her.