Poems by Ann Struthers
Archives: by Issue | by Author Name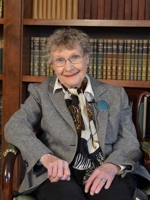 Ancient Forms
(Spirit Lake, Iowa)
by Ann Struthers
From Canary Fall 2017
Ann Struthers lives in the Indian Creek watershed in Cedar Rapids, Iowa, where the Cedar River eventually runs into the Mississippi. The Iowa legislature is currently attempting to undo or thwart environmental rules protecting the state's water.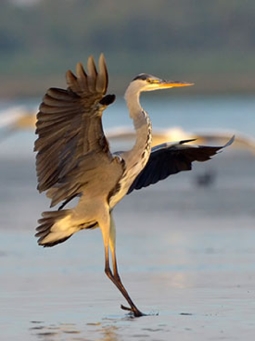 Cruising the lake this morning, the great blue heron
fishes, tips his beak, swallows, lifts his great wings, flaps
off,
his pterodactyl head and neck leading him. Small waves
lick the shore, withdraw, lick again. Sugar white sand
here at the north end of the lake, twinned at the south
where one of the millipede feet of the mile-high glacier
halted after kicking up high moraines, east, west.
The millionaire down the way hired a yellow cat with a big
claw
to make a flat beach and 70 red Macs to carry away the
glacier's mistake.
No regard for 25 oaks, hidden lady slippers, Ogala pottery shards.
I sit on the porch, letting nature be, sipping my coffee,
comforted by the blue shadows writing genealogy on the shore.
I, too, evolutionary, once a bird, before that, a fish,
faint memory of fetal gills closing before my birth.