Poems by Joan Reinhardt Reiss
Archives: by Issue | by Author Name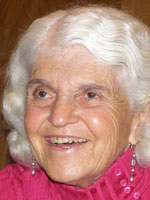 Toilet Tissue from Recycled Paper
by Joan Reinhardt Reiss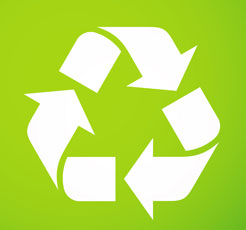 In the 1990s, as the California Director for the Wilderness Society, many days were spent protecting forests. I never worried about toilet paper--- a big mistake. Thanks to multi-million dollar advertising campaigns by paper giants like Kimberly Clark, Americans demand the softest toilet paper possible. Yet, the softest toilet paper comes from cutting real trees and causing major deforestation.
Welcome to the great toilet paper debates. According to the Natural Resources Defense Council, (NRDC), deforestation is the single greatest cause of global warming and toilet tissue is responsible for 15% of all deforestation. Loss of trees results in enormous devastation to entire forest ecosystems. NRDC estimates that on a world-wide basis, deforestation causes more global warming than the combined emissions of all vehicles, airplanes, and ships —and that's not all. When trees become paper, more water is required than converting recycled paper to fiber. Many companies that use tree pulp also employ chlorine-based bleach which pollutes water systems.
The United States is the largest consumer of toilet paper in the entire world yet only 2% of our toilet paper purchases are from recycled fibers according to Information Resources Incorporated, a marketing research firm. Consider the San Francisco Bay Area, a green epicenter of the universe where high use of recycled toilet paper might be expected. It's a disgrace that annual sales figures show that only 1% of Bay area toilet tissue is recycled. In Europe and Latin America, recycled materials constitute about 20% of all toilet tissue sales. Shame on us!
NRDC is consulting with some trend-setting clients like Major League baseball to use only recycled toilet tissue. During the Academy Awards ceremony we were all dazzled by the gowns, jewels, and sparkle from the star power. Only NRDC knew that all the toilet paper in the Kodak Theater restrooms was 100% recycled.
Companies like Georgia Pacific and Kimberly Clark promote the softness of their tree-based toilet tissue. Fortunately other comparably priced choices exist. Seventh Generation, a Vermont based company makes a host of environmentally responsible products including recycled toilet paper. Marcal corporation recently began a major campaign on their recycled paper products with the acronym "Small Steps." These actions just might move the recycled market ahead.
As the major players in this environmental monopoly game, we can make change by talking with our wallets. When sales of all recycled paper products start to take off, every company will want a piece of the action. Much depends on how loud we talk.
Shopping for environmentally sound paper products is simple. Look for paper goods that are 100% recycled with a high percentage of post-consumer content— a reference to the waste paper that we place in our recycle bins. The best paper products state that no chlorine bleaches were used in the manufacturing process. Chlorinated chemicals are toxic and cause pollution of water systems. Hydrogen peroxide is one of the best products to bleach paper because this chemical breaks down to water and oxygen.
If you doubt your toilet paper and other paper goods, consult the Greenpeace website which grades a host of recycled paper products. Search for the "Recycled Tissue and Toilet Paper Guide" which is printable. Greenpeace calculates that if each American family bought a roll of recycled toilet paper just once, 400,000 trees could be saved. Recycled toilet tissue is about the same price as rolls that destroy the forest. Surely a slight decrease in toilet tissue softness is worth saving forests, decreasing global warming and leaving our children a better planet.