Poems by Maureen Eppstein
Archives: by Issue | by Author Name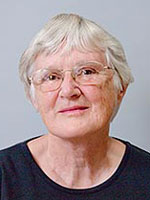 Blue/White
by Maureen Eppstein
From Canary Spring 2011
Originally from New Zealand, Maureen Eppstein tends a garden between the forest and the sea in Mendocino, California.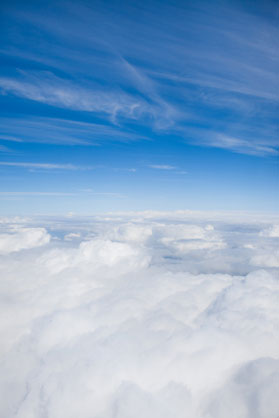 At 36,000 feet, the view
is blue above
and below the same blue
patterned with white polygons
like loosely laid paving,
large pieces, small, a fringe
like foam at the edge.
The map on the monitor
clipped to my airline seat
assigns the name Davis Strait
to this figure/ground
blue/white tesselation.
On the right is Greenland,
Baffin Island to the left.
A paradox: the plane that bears me
is a reason why the white forms matter;
its height allows a view of what before
were fragmentary snips of knowledge:
air pollution, ice melt,
ocean temperatures.
A northward current warms
the Greenland coast, where chunks
of calving glacier dot the blue
like rockfall on a highway.
A cold stream southward
skims the frozen edge of Baffin.
All winter long between the currents,
ice floes harden, break apart, re-form.
On this second day of May,
the blue is unbearably beautiful.
First published in my collection, Rogue Wave at Glass Beach (March Street Press, 2009)