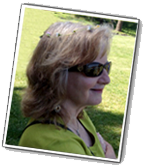 Editor, Gail Entrekin
Issue Number 36, Spring 2017
Editor's Remarks
Welcome to the Spring 2017 issue of Canary. Below is a letter Charles and I plan to deliver to Senator Feinstein at her monthly constituent breakfast in Washington, D.C., when we are there for the Climate March on April 29th. We hope someone will read it, but we are not unduly optimistic. Still, we needed to say it.
Dear Senator Feinstein:
We are writing on behalf of the approximately 1500 regular readers of our online literary magazine of the environmental crisis, Canary (canarylitmag.org). Following is a poem by California poet Ellen Bass which was published in the first issue of Canary eight years ago.
Since then we have published poems and short prose by more than 700 writers from all around the country and the globe, all of them appalled by the loss of species and habitat we are experiencing due to climate change. According to the World Wide Fund, the rapid loss of species we are seeing today is estimated by experts to be between 1,000 and 10,000 times higher than the natural extinction rate (the rate at which species would become extinct if we humans were not around).
Birdsong from My Patio
by Ellen Bass
Despair so easy. Hope so hard to bear.
—THOMAS MCGRATH
I've never heard this much song,
trills pure as crystal bells,
but not like bells: alive, small rushes
of air from the tiny plush lungs
of birds tucked in among the stiff
leaves of the olive and almond,
the lemon with its hard green studs.
As the sun slides down newborn
from thick muscled clouds
their glittering voices catch the light
like bits of twirling aluminum.
I picture their wrinkled feet
curled around thin branches,
absorbing pesticide.
I see them preening, tainted
feathers sliding through their glossy
beaks, over their leathery tongues.
They're feeding on contaminated insects,
wild seeds glistening with acid rain.
And their porous, thin-shelled eggs,
bluish or milky or speckled,
lying doomed in each
intricate nest. Everything
is drenched with loss:
the wood thrush and starling,
the unripe fruit of the lemon tree.
With all that's been ruined
these songs impale the air
with their sharp, insistent needles.
from The Human Line (Copper Canyon Press)
We writers write (and we publishers publish) this work out of a passion for the natural world, an awareness that it is, in a literal sense, our mother, the very stuff out of which we are made, and that we are a part of a network of interdependent living things, eco-systems, which, when disrupted, affect each other in unforeseeable ways down a long chain of catastrophe. We are truly terrified of our new president's decision to renege on our commitments to work with other countries to reduce carbon emissions all over the globe, and his apparent commitment to despoiling the planet for profit wherever such potential presents itself: deregulating drilling, fracking, waste dumping, and eliminating the EPA, our fellow creatures' only protective oversight.
We hope that you will re-prioritize your legislative efforts around environmental concerns beyond the Greater Bay Area because, if we poison our world, nothing else matters. Specifically, we hope that you will do your best to protect the EPA, especially in light of its dangerous new director; protect the NOAA from attacks on its funding; speak out against anti-science proposals by Trump, and use your position in Congress to speak out against de-funding climate change science and the irresponsible attitudes of congressmen ignoring or denying the potential dangers climate change brings. And we hope that you will share these concerns with your fellow members of Congress. Please champion the natural world wherever and whenever you can, on behalf of all of us and our children and grandchildren. Thank you.
Sincerely,
Gail & Charles Entrekin, Editors
Hip Pocket Press
❬ Back
Next ❭