Canary
A Literary Journal of the Environmental Crisis
Canary is a literary journal that explores one's engagement with the natural world. It is based on the premise that the literary arts can provide an understanding that humans are part of an integrated system. Our theme is the environmental crisis and the losses of species and habitat as a result of this ongoing disaster. Our mission is to deepen awareness of the environment and enrich the well-being of the individual and in turn society as a whole.
Issue Number 43, Winter 2018-19
Next ❭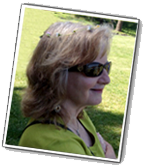 Editor, Gail Entrekin
Published by Hip Pocket Press
Managing Editor, Charles Entrekin
All work reprinted by permission of authors.