Poems by Robin Chapman
Archives: by Issue | by Author Name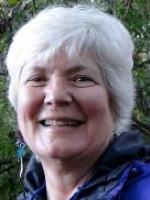 June 1
Highway N
by Robin Chapman
From Canary Spring 2016
Robin lives in the Yahara Watershed and can canoe her way from there to, eventually, the Mississippi.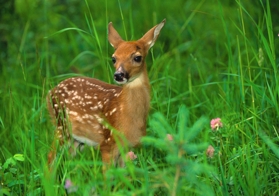 Dear Ones—behind us, the full moon rose
pewter in the rinsed navy blue; before us,
the setting sun spilled its orange arms
through the oaks, fading as we drove north
to a purple smear of cloud—and then,
faint sideways-visible flash before
we're past, the fawn, standing at
highway's edge in her moon-dappled coat;
what could she, so few days new
to the world, have thought as we sped past?
And I wished hard that whatever she saw
gave her pause to stay there, until
her mother called her back.
So Much Depends
by Robin Chapman
From Canary Summer 2016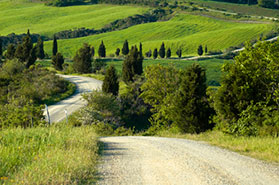 on an eye for consequence—
hiking down the gravel road
past banks emptied of gentian
and goldenrod, shorn of jewelweed
and vine, cut back to a stubble
of stems and old leaves, we come
to a curve suddenly thick
in maidenhair fern and blue vervain,
Solomon's seal, true and false,
and at its end a Styrofoam plate
nailed on a tree for a sign:
its lettered black command
DO NOT MOW BANK enough
to stop the driver doing his job
for the DNR, saving one
small remnant of the wild.
© Robin Chapman