Poems by Gene Berson
Archives: by Issue | by Author Name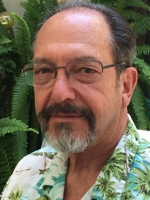 The Plum Tree
by Gene Berson
From Canary Fall 2016
Gene lives in the northern California foothills in the Yuba River watershed. Everyone goes to the river. Like a temple, with its falls its rapids its green pools, it seems to restore everyone in a personal way. We feel our kinship through it.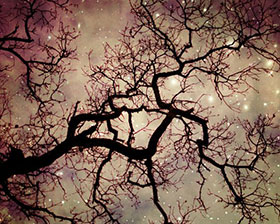 My father liked to sit in the backyard
next to his little plastic fountain
near the bamboo, sipping a highball
his French cuffs folded back glowing like gardenias
following the orange satellite of his cigarette in retrograde
when he took a drag in the darkness
the night warm
the plum tree full of stars.