Poems by Gene Berson
Archives: by Issue | by Author Name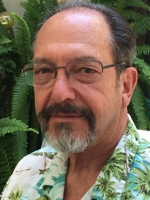 In the Mix
by Gene Berson
From Canary Summer 2017
Gene lives in the northern California foothills in the Yuba River watershed. Everyone goes to the river. Like a temple, with its falls its rapids its green pools, it seems to restore everyone in a personal way. We feel our kinship through it.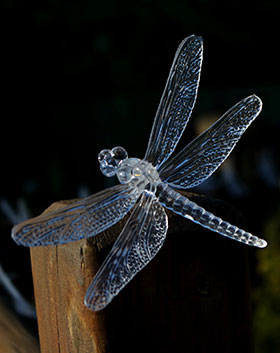 swirling more slowly
in an inner tube
having just rippled below rapids where the river
widened into quieter water
I spun beneath alder trees
where damselflies were mating
males, attached behind each female's thorax
faced other attached males
seeming to shadow box each other
females holding onto blades of river grass
elbows jutting out, threadlike forearms angled
in a sure grip, anchoring their mates
wind high up the ravine
spilled down its path of paling leaves
lichens quivered
umbrella ferns twisted on their stems
ripples reached me
hair on my arms
leaned in the direction
the breeze was following
all because the earth was turning
in soundless space
The Plum Tree
by Gene Berson
From Canary Fall 2016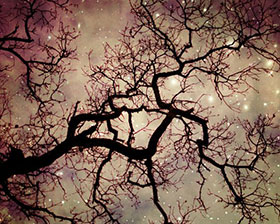 My father liked to sit in the backyard
next to his little plastic fountain
near the bamboo, sipping a highball
his French cuffs folded back glowing like gardenias
following the orange satellite of his cigarette in retrograde
when he took a drag in the darkness
the night warm
the plum tree full of stars.
© Gene Berson