Poems by Muriel Nelson
Archives: by Issue | by Author Name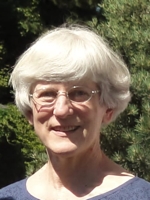 Drowning Kiribati
by Muriel Nelson
Muriel lives in Federal Way, Washington, near Puget Sound and West Hylebos Wetlands Park, one of Puget Sound's last remaining peat bogs.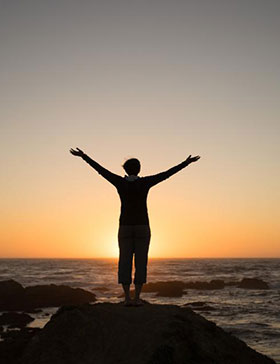 A map of Kiribati shows blue ocean. That's it.
Blue ocean with a dot.
Press it and you see
"Map of Kiribati." Three
meters high, its highest. Home
for some
for now.
Mauri,
welcome
to where we're from.
Welcome to what you've caused,
to salted homes we've nearly lost
where spirits with no word for mountain
live, still—our spirits of the coral, the coconut, the palm.
To the rats, the dogs, the pigs, the oysters, the church,
to people missing shacks, shoes, limbs, and shirts—
the water comes, three-sixty views, three king tides
a year. We talk of arks, of Fiji, as water comes inside
what you call squalor or riddance
what we call Kiribas,
our only home.