Poems by Bruce Hawkins
Archives: by Issue | by Author Name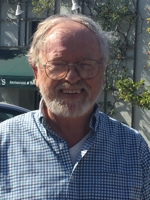 Kindness
by Bruce Hawkins
Bruce lives between the Cerrito Creek and Baxter Creek watersheds near the eastern shore of San Francisco Bay.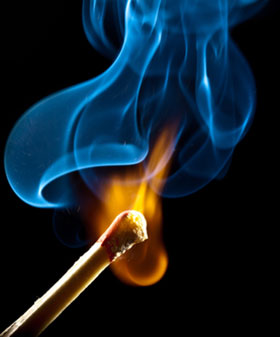 Oil drips in the dark pit.
Like nervous sweat the wet
patch widens and I drop
in the match, watch it catch,
the flames low, slow, creeping
then a batter of wings.
I clang the door shut
against what is leaping
at me, look that no feathers
have fallen to the floor.
This is kindness which, kept
in its cast iron cage,
warms the small house, allows
me to undress, listen
to the midnight wind, sit
complacent as a rose,
while it exacts a price
so small I hardly notice.